Welcome to the Douglas County Genealogical Society Web site. We are a Federally chartered 501(c)(3) non-profit organization, and registered as such with the State of Georgia. So, please, carry on and do enjoy your visit with us.
Our goal, here on our web site, is to provide you with information about our society and its activities. We also would like to encourage you to join our society, and especially so, if your family tree has connections to Douglas County or its predecessor, Campbell County.
We hope to encourage you to get involved with your own genealogy. It would really be best to get started while you are still young and energetic, but before all the people who actually know (the elders of your family) are gone forever.

Well, maybe not that young!
We have seen far too many take an interest in genealogy later in life and then lament - "Oh, if only I had asked aunt/uncle/grandma/grandpa so-and-so about this before they passed away! They would know!" And thus begins the long trek through courthouses and libraries.
At this site, you will learn about our history, projects, accomplishments, people and schedule (below). Feel free to browse around and explore our web site. We believe that you will find some interesting (perhaps even fascinating) and fun to browse material. We have a few OnLine Resources to help you with your Douglas County research, with more coming in the future. We also have the society's landmark accomplishment, the Heritage Book of Douglas County, for sale.
If you have comments or questions about any of our products or services, or simply need more information, you may contact us by sending an e-mail to the Society President, anytime, and you will be placed in contact with the Society member most qualified to assist you. If you have comments or questions about the web site, in particular, please email the Web Master.
We have attempted to ensure that, mostly, any short term interest stuff (any pages without the normal menu seen at left) open in a new tab or window so you can just close it when you are finished.
Come back often. The site is always changing, as you can see from the Page Last Updated notification at the bottom of each page. Thank you for visiting and we look forward to assisting you in your quest.
And now for the interesting stuff. Continue on down the page for coming events of interest followed by all the latest news on society happenings.
Coming Events
---
It's December!
---
U. S. National Guard Birthday: established on the 13th of December, 1636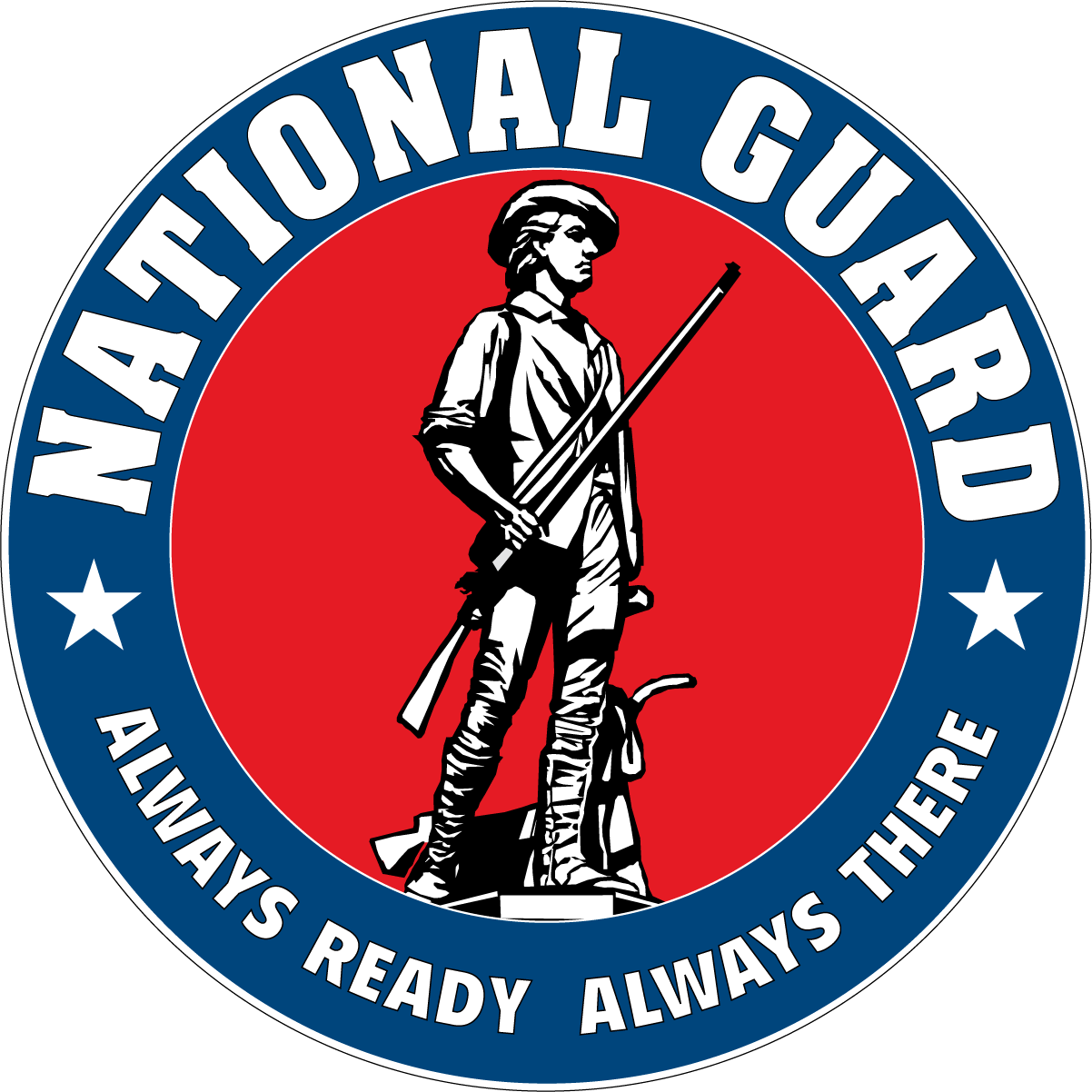 Congratulations Guardsmen!
---
Bill of Rights Day: on the 15th


---
First day of Winter: on the 21st


---
Christmas Day on the 25th



Wishing you all a Very Merry Christmas!
---
No further noteworthy events.
Next Meeting:
---
Thursday - December 14, 2017 - 6:00 p.m.

Leathers 78 Cafe
9366 E. Bankhead Highway (U.S. 78)
Villa Rica, Georgia
---
Last Program:
The last program (November) was Your Brick Walls and How You Broke Through Them, presented by Elaine Steere and the members.
The Following elected officers were elected, unanimously, to serve for the next two years.
President: Paul Trew
Vice-President: Bob James
Secretary: Brenda Brazel
Treasurer: Gwen Thigpen
Additionally,the following appointive officers were appointed by the President, to serve for the next two years.
Parliamentarian: Bob James
Librarian: Elaine Steere
Note: We currently have $4126.26 in the treasury.
---
Next Program:
The next program (December) will be our Annual Christmas Dinner! We will be dining at the same place as last year, Leathers 78 Cafe. The restaurant is located at 9366 E. Bankhead Highway (U.S. 78), Villa Rica, Georgia. It will be on your right when traveling west on Bankhead Highway (U.S. 78) from Douglasville. They have very good food, and a quite broad selection. The service is also very good. Make your plans now to come out and join us for the great fellowship and delicious grub!
---
Regular Meeting Schedule:
The Douglas County Genealogical Society meets on the 4th Thursday of each month, except for the November and December meetings, which are held on the 3rd Thursday of the the month, to avoid interfering with holidays and family get-to-gathers.
Additionally, the December meeting is our annual Christmas Dinner, and may be held just about anywhere in Douglas County. Usually we meet at a local restaurant, but sometimes a potluck dinner at either a members home, a local business's conference room or a local churches fellowship hall. The location will be announced by at least the November meeting (usually before), and the pertinent information, complete with directions and maps, will also be posted somewhere here (usually right at the top of this, the front page of our web-site) under the Coming Events banner...
The regular meetings begin at 6:00 pm and are held in the Fellowship Hall (downstairs) of the Heritage Baptist Church, located at 8800 Rose Avenue, Douglasville, Georgia. The parking lot entrance is on Selman Drive, just a few yards down from the traffic light at Rose Avenue and Selman Drive.
At the request of our host, we must tidy up and clear the room by 7:45 pm.
General Announcements:
---
As you may (or may not) know, we have created a private Facebook group for the members of the society. This private group is only available to paid members of the society. I urge all of you to sign up for Facebook (it's free) and then email the President for an invite to join the group.
Once you are in the group, you will have access to electronic copies (PDFs) all the Society Newsletters. Currently the newsletters from May 1998 (the Premier Edition) through 2003 are complete (except for the September 2001 issue, which may never have existed). From January 2010 to present is complete, with each new issue being added as I receive it (and can remember to post them).
Further, I have now found a source for newsletters prior to 2010 (it seems Marcia Atkins has been a packrat) but unfortunately, they are all paper copies. As time permits, I will scan these and post them to the Facebook group as well. Currently, for 2004, only the April issue is posted. 2005 is complete except for the May and June issues. 2006 is complete except for the November issue.
The Society Constitution and By-Laws are also posted there. Eventually, other documents deemed to be of some importance to the Society may be posted.
---
I would also like to hear from the members about their favorite genealogy web sites, so they can be shared with the visitors to our web site.
Additionally, if at any time you enounter a broken link on our Links page, please contact the Web Master. I promise to either fix or remove the link, whichever seems most appropriate, as soon as possible.
We still have a few members that have not provided the surnames they are researching, for the web site. Check on the Current Members page to see if we have your names. If not, just drop an email to the Web Master, listing the names.
While you are there, please check to see if I need your photo. You can just email me a photo, if you prefer, but hopefully one that will allow other members to recognize you - not a high school class, yearbook, or prom photo (unless, of course, you just recently graduated!).
Also, if anyone (you know who you are) has any photos (either digital or print) concerning any society events which are NOT currently documented on the Events page, please contact the Web Master, with a short description.
I am looking for any advice you might offer about the web site. Such as, what you would like to see on it or what you would like to NOT see on it. No guarantees, but any and all suggestions will be considered.
Some occasional feedback would be nice, too. Good or bad, doesn't matter - as long as I know someone is looking at the thing. I would be especially interested in any errors or deficiencies you may discover on the web site. And I'm sure there are some - I'm only human, after all.
What's up with the Cemetery Commission?
---
"Show me your cemeteries, and I will tell you what kind of people you have."
Benjamin Franklin (1706-1790)
---
The Douglas County Cemetery Preservation Commission is a county sponsored (and funded) commission dedicated to the preservation of Douglas County cemeteries. The Commission meets quarterly, on the first Friday afternoon of March, June, September and December. Members of the Commission spend their Thursdays (weather permitting) cleaning and repairing one (or more) of the cemeteries in Douglas County. The Commission members really only act in a supervisory capacity. The actual physical labor is performed by a group of inmates from the Douglas County jail, under the direct control of a Deputy Sheriff.
The Chairperson of the Commission is our own beloved Sandy Whittington, who provides these updates on Commission activity. You all know how important cemetery markers are to genealogical research, which is why these updates appear here.
---
Job Well Done and a Break Coming Up
Update provided by Sandy as of 11/04/2017
---
On Thursday we had Mark Penny's crew working, and it was a big help to have six men on the crew -- six instead of four makes a huge difference. They worked from 8:00 until about 2:00 with lots accomplished at Liberty Grove. Greystone had sent a crew by the cemetery on Wednesday and taken down two very dead pine trees. Our crew began by cleaning around the foundations of the original church that has been gone for decades. They finished stripping off the bark from the six-foot tree sections and used those pieces to outline where the church was. They also took down the sign put up about twenty years ago that was in pretty bad shape -- the cemetery has a new sign installed about six or eight years ago.
All deadfall was removed, the weedeaters ran all day long to cut down undergrowth in that three acre cemetery, and the leaf blowing got done a bit too. That task will be completed on the 16th, and the place will be ready for a professional crew from Lowes coming to install white rail fencing around the entire perimeter.
Mark's crew will also be the ones who repair the gazebo that has received no maintenance since it was built in 1998. Trim work will be completed inside and out, a new door will be hung, and fresh paint will finish the job. It's going to look great!
We're not working this week since county government will observe Veterans' Day on Friday -- we'll be back at Liberty Grove on the 16th. See y'all then.
---
For those of you who haven't seen what D/2 can do, check out the photos (below) of the SAME marker -- one year and one D/2 treatment apart. You'll see why it's a miracle elixir. This marker is in the Winn-Watson cemetery.
We could still use a few more volunteers. Supervisory only, the Sheriff sends a deputy with an inmate crew to do the actual manual labor. Y'all come -- it's fun.
Also, we need you to contact us if you know of a Douglas County cemetery in need of attention. There may be some we are not aware of, so please help us out! Thank you!
Contact the Commission:
Voice: (770) 920-7593
Fax: (770) 920-7445

Contact the Chairperson:
Email: Sandy Whittington
Home: (770) 949-8053
Mobile: (404) 625-3108